Adam Waller
I graduated from the University College of Osteopathy (formerly the British School of Osteopathy) in London with a master's degree. Prior to becoming an Osteopath, I ran my own business in London as a fitness professional and sports massage specialist before moving to Bristol in 2015.
After a knee injury I experienced first-hand the positive effects of osteopathic treatment. I was then inspired to pursue a career in Osteopathy and discovered the vast array of other conditions that can benefit from osteopathic treatment.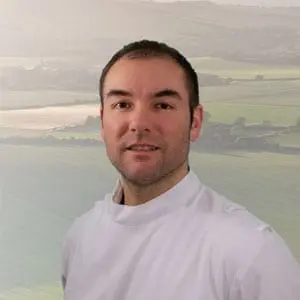 I enjoy treating a wide variety of complaints and have a particular interest in sports injuries. With all patients I use a range of osteopathic techniques to ease pain, restore movement and function, together with advice on exercise and nutrition to restore optimum fitness and well-being. I am committed to patient care and continue to develop my skills and knowledge by attending regular courses and keeping up to date with current research.
I am a member of the Institute of Osteopathy and I am registered with the General Osteopathic Council (registration no. 9960). Registration means that I am:
Properly trained and qualified
Of good character and fit to practice
Covered by professional indemnity insurance
Keeping my knowledge and skills up to date
Outside of Osteopathy
Away from work I am a keen sportsman. In my younger years I attained a black belt in kick boxing and competed at national level. I have since become a keen runner, my real love being cross-country, on the fells or up a mountain and generally being immersed by nature. The rest of my spare time is taken up by my wife and two young daughters!