Anwen Whitham
Dr Anwen Whitham is a Chartered Clinical Psychologist registered with the British Psychological Society (BPS) and Health and Care Professions Council (HCPC). After completing a degree in Sociology and Psychology she went on to study for a Masters in Psychology before being awarded a teaching scholarship to read for her PhD. Anwen's research work explored individual differences in responses to stress and depression.
The specific focus of her work considered the role of meta-cognition (the beliefs people hold about how their responses work to alleviate or perpetuate symptoms) which led to further work on where our coping responses originate. Anwen presented her work on the role of perceived parental modelling of response styles at international conference.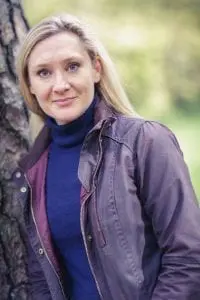 After her PhD, Anwen worked on the National Evaluation of Sure Start assessing children's cognitive development using standardised psychometrics, and supervising Sure Start managers to evaluate their individual services before studying for her second Doctorate in Clinical Psychology sponsored by the NHS.
Anwen worked with various mental health conditions across the population using different evidence based assessment and intervention techniques before specialising in the field of neurological rehabilitation in 2006. Her role promoted multidisciplinary and multiagency working, training, supervising and mentoring in addition to clinical work enabling the variety that Anwen enjoys.
Anwen currently combines her private practice in Cotswolds with working in the field of Health Psychology in the NHS with cancer patients.
Anwen draws upon her experience of practically applying psychological models and psychometric assessment with the aim of promoting self-awarensess, understanding , well-being and resilience to a wide audience. Known for her practical and energetic approach to her subject, Anwen is skilled at developing rapport and communicating ideas effectively in 1:1 sessions or to groups of people from different backgrounds.
For more information on booking with Anwen, please call us on 01666 817123 or visit her own website www.stablefocus.co.uk.